Charitable Giving
We have supported the following organizations and programs.
---

National Geographic Society
The National Geographic Society has been inspiring people to care about the planet since 1888. It is one of the largest non-profit scientific and educational institutions in the world. Its interests include geography, archaeology and natural science, the promotion of environmental and historical conservation.
American Museum of Natural History
The American Museum of Natural History is one of the world's preeminent scientific and cultural institutions. Since its founding in 1869, the Museum has advanced its global mission to discover, interpret and disseminate information about human cultures, the natural world and the universe through a wide-ranging program of scientific research, education and exhibition. The Museum is renowned for its exhibitions and scientific collections, which serve as a field guide to the entire planet and present a panorama of the world's cultures.

The Chemical Educational Foundation
The Chemical Educational Foundation (CEF) is a national non-profit organization that works with the chemical industry to promote the importance of chemicals, chemistry, and chemical safety awareness education.

The Toy Bank
The Toy Bank, a program of the Toy Industry Foundation, brings newly manufactured toys to children in need — in the United States and around the world.

Wind Power and Hydropower 1% Program
For every Wind Power and Hydropower kit sold, 1% of the suggested retail price is donated to environmentally focused non-profit organizations in the United States, with programs devoted to environmental education and/or advancing the adoption of renewable energy. Thus far, the distributions have benefited The Apeiron Institute for Sustainable Living, Clean Water Action Rhode Island, and Southside Community Land Trust, to name a few.

Southside Community Land Trust
Southside Community Land Trust helps people grow food in Providence, RI. Our urban agriculture programs include community gardens, urban farms, and youth and adult education.

Sally Ride Science
Sally Ride Science was founded by former astronaut Sally Ride—America's first woman in space—to provide support for all the girls who are, or might become, interested in science, math, and technology.

National Science Bowl and the National Middle School Science Bowl
Thames & Kosmos has sponsored the hydrogen fuel cell car competitions in the National Science Bowl and the National Middle School Science Bowl. Thousands of students from around the country participate in these events every year, which are hosted by the U.S. Department of Energy.
The Apeiron Institute for Sustainable Living
The Apeiron Institute for Sustainable Living works to create ecologically healthy communities in Rhode Island by promoting sustainable living practices from around the world. Thames & Kosmos' Power House kit demonstrates some of the same principles employed in Apeiron's full-size alternative energy model home.

Rhode Island Museum of Science and Art
The Rhode Island Museum of Science and Art merges art and science creating innovative, interactive exhibits and programs that awaken curiosity, encourage experimentation, and improve understanding of the world around us. This organization proposes to use Rhode Islands' rich resources in the arts and sciences to create a distinctive, highly interactive, informal learning center. This museum will be an exciting cultural attraction for people of all ages, as well as an opportunity for students and a resource for teachers. RIMOSA's unique, hands-on exhibits and programs will appeal to a wide variety of learning styles and emphasize the tools that both artists and scientists share; curiosity, observation, experimentation and communication.

Recycling for RI Education
Recycling for RI Education is a women-initiated and operated 501(c)3 non-profit educational and environmental organization. Its vision is to encourage self-discovery by active participation in teaching and learning through creative experiences. RRIE's mission is to encourage preservation of the environment by diverting clean non-toxic reusable excess inventory from the business community to educators and community organizations.

WaterFire Providence
WaterFire Providence is an independent, non-profit arts organization whose mission is to inspire Providence and its visitors by revitalizing the urban experience, fostering community engagement and creatively transforming the city by presenting WaterFire for all to enjoy.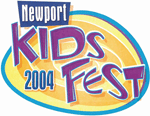 Newport Kidsfest
Newport Kidsfest was a local, week-long festival that featured more than a hundred events for families in April 2004.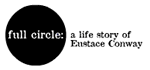 Full Circle
Thames & Kosmos gave in-kind donations to the Premiere Event for the film Full Circle at the SUNWISE Solar-powered Film Festival.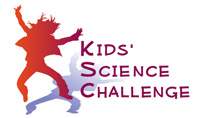 The Kids' Science Challenge
The Kids' Science Challenge is a national science and engineering competition for third to six graders funded by the National Science Foundation. It was created by the award winning radio producer of Pulse of the Planet to encourage elementary school students to discover that science is cool — a goal we at Thames & Kosmos wholeheartedly support.

The Manton Avenue Project
The Manton Avenue Project teams up children living in Providence's Olneyville neighborhood with adult theater artists and together they create original theater. The mission of the organization is to increase the self esteem and unleash the creative voices of inner-city children by uniting them with professional artists to create original theater.

TOYChallenge
TOYChallenge is a national toy design challenge for 5th-8th graders. In TOYChallenge, teams of imaginative kids get the chance to create a new toy or game.