Roll for Adventure
Matthew Dunstan & Brett J. Gilbert
Description
PRODUCT DESCRIPTION
The old kingdom is in danger. Enemy armies are attacking from every direction, sent by the Master of Shadows, who seeks to cast eternal darkness across the land. You must band together to collect the fabled power stones needed to save the kingdom. If you succeed, you'll save the kingdom and win the game. However, should even one territory fall under the control of the Master of Shadows, you will lose the game immediately. With many heroes, a variable game board, and increasing difficulty, this cooperative dice-rolling fantasy game offers you exciting challenges again and again.
Roll for Adventure is available on the Kosmos Helper App!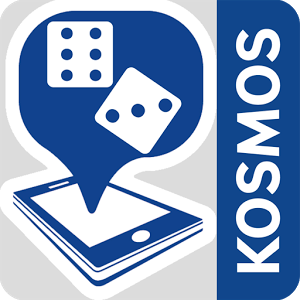 Would you prefer to have the rules of this game explained to you instead of reading the rulebook? If so, download the Kosmos Helper App. In the app, you can find animated explanations of the instructions and other helpful features for a selection of Kosmos games. Available on iOS and Android devices, find the app by searching "Kosmos Helper App" in the iOS App Store or in Google Play.
Now you can watch the animated instructions to learn these games without reading the rulebooks.

Questions, suggestions for improvement and feature requests?
We look forward to your suggestions!
Mail to:
This email address is being protected from spambots. You need JavaScript enabled to view it.
LINKS:
iOS APP STORE:

ANDROID STORE: